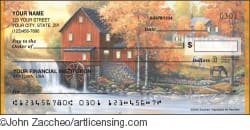 Nature will be your muse with the awe inspiring scenery and alluring landscapes of our Scenic Checks.
Shop Now >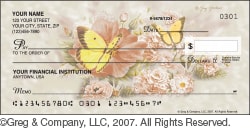 Let your checks be a canvas of inspiration when you choose a design from our featured artists in the Masterpiece Checks collection.
Shop Now >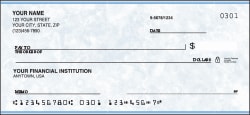 View our entire portfolio of imaginative Personal Checks and show your refined taste every time you shop.
Shop Now >
---
Order Checks That Compliment Your Creative Style With Artistic Checks
At Artistic Checks, you'll discover unique and creative personal check designs. Our collection includes traditional favorites along with clever and inspired designs to make you feel like an original with every custom check you write. Let the works of Cheri Blum and Connie Haley move you and energize your own creativity. Complete your collection with our full line of coordinating checkbook covers and address labels.